TABLE OF CONTENTS
Overview
Who We Are

R.I.D.E. Stewardship Group
Advisory Group

What We've Done and What We're Doing

R.I.D.E. Anti-Racism Pledge
Year One Update
Statement on Racial Justice and Radical Inclusion
An Update on Diversity & Radical Inclusion

R.I.D.E. Courses and Learning Opportunities

Other Updates about Our Diversity, Equity, and Inclusion Work
Reference Materials
_______________________________________________________________________________
OVERVIEW
Who We Are
R.I.D.E. Stewardship Group
Burning Man Project's Radical Inclusion, Diversity, and Equity (R.I.D.E.) Stewardship Group is a cross-departmental team of key Burning Man Project leadership who hold pivotal roles across the entire Burning Man network, have interest and experience in R.I.D.E. work. The Stewardship Group is responsible for prioritizing, managing, and advocating for the R.I.D.E. work across Burning Man Project staff, Black Rock City, and Burner communities in the US and internationally. The group is comprised of:
R.I.D.E. Advisory Committee
We've assembled an advisory committee of community leaders with expertise on racial justice to review and advise the R.I.D.E. Stewardship group on the content, processes, and systems Burning Man Project designs to help increase diversity, equity and radical inclusion in both Burning Man Project and Black Rock City. This committee acts as a checks and balance system for unconscious bias and demonstrates our intention for radical accountability.
Advisory Committee Members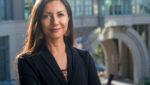 Elida Margarita Bautista
Élida Bautista, PhD is the Director of Inclusion and Diversity at UC Berkeley's Haas School of Business. She sets school-wide strategy for diversity and equity-related programs focused on students, and works to create a more inclusive school climate. Bautista earned her PhD in Clinical Psychology at the University of Michigan. Before beginning at UC Berkeley, Bautista spent 15 years developing social justice and diversity training programs at UCSF's Department of Psychiatry. A bilingual Chicana born and raised in Chicago, Bautista moved to Ventura County when she was 13. Themes of identity politics and what people have in common across cultures have always interested her. She first visited Black Rock City in 2002 and camps with Campo Santo.
Erin Douglas
Erin is an experienced travel, culture, and lifestyle documentary photographer, creative culture consultant, and founder of Black Burner Project — a multicultural movement driving diversity and inclusivity at Burning Man through photography and personal stories. Her mission is to tell authentic stories with a huge emphasis on inclusive stories, that bring joy, and encourage people to action.
Jayson Jackson
Jayson Jackson is a producer of Tony Award®-winning theater, Emmy Award-winning film, Grammy Award-winning music, and a veteran Burner. He is a charter member of the Kennedy Centers Hip Hop Council and Chairman of the NARAS Grammy Committee for Music Video and Music Film. Jayson is a Harlem New York native and a devoted Knicks & Yankee fan.
Kamillah Knight, MPA
Kamillah Knight is the Global Director of Diversity and Inclusion for Danaher Corporation's Water Quality platform. She also is the co-founder of Éclat Culture LLC which focuses on coaching and consulting individuals and organizations on learning and development practices in addition to building cultural competency, rooted in diversity and inclusion. She has a passion and purpose to be a change super-hero, changing the way that people interact with their environment and with other people. Kamillah carries this purpose out through community activism, education, and engagement, looking to instigate sustainable change.
Kim Cook
Kim Cook creates: Impact. Stories. Community projects. Places. Experiences. Spectacle. She successfully builds urban, regional, national, and international projects that increase mutual understanding, advance civic well being, elevate cultural engagement, and further the aesthetic design elements of communities. And sometimes she does things for the adventure, the learning, the discovery, the fun. As Burning Man's Director, Creative Initiatives, Kim works in the frontier of exploration for projects and collaborations that extend Burning Man culture into the world. Most recently she facilitated the team for "virtual Burning Man 2020" with 10 technology platform partners offering a range of digital, dynamic, and interactive approaches to the "Multiverse".
Marlon Williams
Marlon Williams is a public servant and organizer skilled in leading the transformation of public institutions to center equity and create a more just world. He serves as an advisor on organizational and systems change initiatives that readily require the coordination of multiple stakeholders and perspectives to address and undo systemic racism. When cities and institutions want to work towards operationalizing racial equity in their policies, programs, and practices, he is who they call. 
Neil Takemoto
Neil has been committed to self-organizing ecosystems for co-creating communities for three decades. As the founder of CSPM Group, he developed a program known as crowdsourced placemaking, giving a voice to local communities in their neighborhood's revitalization. Neil is a four-time burner, a fan of Stealing Fire and car-free cities. and currently developing a cooperative of transformative change agents dedicated to building place-based 'catalyst hubs' of mutuality.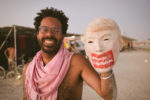 Nicholas Powers
Nicholas Powers is a professor, novelist, reporter, and poet. His books "The Ground Below Zero: 9/11 to Burning Man, New Orleans to Darfur, Haiti to Occupy Wall Street" and the vampire novel "Thirst" were published by Upset Press. Currently, he is writing a book on race and psychedelics for North Atlantic Books. 
Prince Barron
Prince Barron has been an Executive Assistant for 15 years, where he is a strategic business partner to all he supports. Prince is the Camp Daddy at the Burning Man camp Yummy RUMInations and has attended Burning Man twelve times. In June 2020, Prince launched The Queer View, which brings the Oakland community a drive-in experience twice a month. He was married to his beautiful husband in the art piece they helped build & fund, The Shrine of Sympathetic Resonance at Burning Man 2019. His purpose in life is to Surprise & Delight and build a strong, loyal, and loving community.
Rachel McCrafty

Rachel "Crafty" Sadd, is an artist and organizer as well as the Executive Director of Ace Makerspace in Oakland, CA, working on equity in maker culture and medium scale PPE projects for under-resourced communities.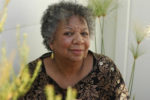 Shirley Strong
Shirley Strong is a compassionate social justice educator committed to greater equity and inclusion in higher education and beyond. She has spearheaded initiatives in the field of education, philanthropy, and social action. Most recently, Shirley served as the Chief Diversity Officer at Samuel Merritt University (SMU). Prior to Samuel Merritt, Shirley served as Dean of Students and Director of Diversity at the California Institute of Integral Studies (CIIS). Before her more recent work in higher education, Shirley was with the Levi Strauss Foundation directing social justice initiatives that were effective in developing and supporting multiracial coalitions to dismantle discrimination and improve race relations in various employee communities in the United States. In her role as an innovator and leader, Shirley co-founded and chaired the Northern California Chapter of the National Association for Diversity Officers in Higher Education (NADOHE) and served on the national advisory committee of the National Conference of Race and Ethnicity in Higher Education (NCORE). Additionally, she is an advisor to the Structural Competency Working Group (SCWG) which conducts trainings on structural racism in healthcare in order to help develop a language and a set of interventions to reduce health disparities leading to improved health outcomes for vulnerable populations. Shirley uses the concept of building a Beloved Community as a touchstone for her life and work. She defines Beloved Community as an inclusive, interconnected world view grounded in love and justice, leading to individual and social transformation.
_______________________________________________________
What We've Done and What We're Doing

R.I.D.E. Anti-Racism Pledge (August 2021)
At our collective best, Burning Man is a multicultural, open, inviting, and inclusive community. By bringing an anti-racist and anti-discriminatory lens into our strategies and work, we are strengthening these values, and helping to build the future we want to live in. We are inspired by the vision of the Beloved Community, in which all people can share in the wealth of the earth. We are building new pathways to make sure more people have the opportunity to participate in this community and are able to see themselves in Burning Man. We are working to expand the participation of BIPOC communities, and to foster diversity in our policies, programs, and processes within our organization and our events.
Read our full R.I.D.E. Anti-Racism Pledge on Medium: Beyond Burning Man
The goals and actions in this multi-year pledge are universal. They apply to Burning Man Project's year-round work and global community, including our annual event in Black Rock City. We commit to evaluating our work against this pledge, to identify ways we can take an anti-racist stance in the world, and to expand our efforts to other marginalized communities and groups. We hope you are inspired to take action in your communities too.
R.I.D.E. Year One Update
More than a year after we asked the global Burning Man community, "What would it look like for Black Rock City and all of our global communities to be more radically inclusive and diverse?" so much has happened — members of the community have stepped up to build art pieces, create theme camps, write stories and produce videos, and perhaps most importantly, share the best of our culture and bring new faces into the fold in Black Rock City 2022.
Read our Year One Update, and let's keep going! Thank you for everything you have done and continue to do.
Statement on Racial Justice and Radical Inclusion (May 2020)
Burning Man Project stands in solidarity with the Black community in the fight for racial justice. This is a time to listen, to reflect, and to learn. We acknowledge we have our own work to do to truly live up to the principle of Radical Inclusion, and we're here for it.
Let's make the global Burning Man community, including Black Rock City, more inclusive for Black, Indigenous, and all People of Color. Let's amplify voices and ideas that will lead us to a more equitable society. Let's create the space to listen and have the conversations needed to make permanent positive change in this world.
Burners have always been doers, so let's do this.
Black Lives Matter.
Statement in Support of Asian Americans and Pacific Islanders (April 2021)
Burning Man Project stands in solidarity with the Asian, Asian American, and Pacific Islander (AAPI) communities in the fight for racial justice. The racist rhetoric, hate crimes, and racial targeting must end. We stand up for the principle of Radical Inclusion and will strive to use our privilege to protect against harming any communities.
Let's join forces with anti-racist organizations to share resources, educate each other, amplify the voices of those affected, build and strengthen relationships, and create change in this world.
If you would like to get involved in the work Burning Man Project is doing to make all Burning Man spaces more radically inclusive, please email diversity@burningman.org
An Update on Diversity & Radical Inclusion (August 2020)
As an organization that believes the world's a better place with Burning Man in it, and one that's committed to spreading the culture that comes from Black Rock City throughout the world, we have a long way to go when it comes to race and diversity. As a culture that preaches the virtues of diversity, equality, and Radical Inclusion, the fact remains that our community and spaces are predominantly white. The barrier to entry for Burning Man experiences is often dictated by privilege, and we're committed to changing this.
Two months ago, Burning Man Project shared a statement in solidarity with those fighting for racial justice, in support of the Black Lives Matter movement, and in recognition of the fact that, as an organization, we can do better to truly live up to the principle of Radical Inclusion.
Despite many conversations and community-led initiatives over the years, that was our first public-facing statement of explicit support for racial justice. While this was an important moment for us and we received some positive feedback, we also know that words are not enough. We understand the time for action is now, and we are ready to move forward with concrete steps.
So what are we actually doing?
Last October, we held our first  Diversity & Radical Inclusion Town Hall of many. We were thrilled to see over 500 people join the call, and 33 Burners shared their experiences as Black, Indigenous or a Person of Color (BIPOC) in Black Rock City.
We've started an advisory group of community leaders who have vast experience focusing on this work. With their guidance, we're roadmapping more ways Burning Man Project and Black Rock City can actively practice anti-racism, work towards better representation of people of color in Burning Man spaces, and more.
Created an internal stewardship workgroup of knowledgeable anti-racism and racial justice staff advocates within the organization to advise leadership and support the success of this work.
Implemented unconscious bias and anti-racism training for staff, starting with our year-round employees and soon after rolling out to volunteer leaders and Burning Man Project volunteers.
Holding bi-weekly internal staff discussions on race, identity, systemic racism, social justice, and other related topics.
Encouraging our staff to engage in developing collaborations with organizations that are established as social justice leaders.
Gathering data around the self-identified racial and ethnic representation that exists now within our paid staff. We're also assessing diversity specifically within our leadership teams. Better understanding our current representation helps us work on steps like evaluating our hiring practices and leadership pathways to make sure we build a staff that represents the event and community we want to see.
Actively elevating voices of color on our communications channels (Burning Man Journal, Burning Man Live podcast, and more) and social media pages. We're making a conscious effort to bring all Black, Indigenous, and People of Color (BIPOC) voices and storytellers to the forefront.
Increasing BIPOC event access by making changes to our theme camp, artist, and mutant vehicle selection processes.
Building a section of the Burning Man website dedicated to efforts from Burning Man Project and the wider community on this and related topics.
Also, here are some of our ambitions over the next year:
Support efforts to increase participation of BIPOC in Black Rock City through proactive community-oriented outreach and organizing resources for theme camps, art projects, volunteer teams, and mutant vehicles that are committed to Radical Inclusion and racial equity.
Review our program areas outside of Black Rock City through a lens of racial justice and determine how we can use our funding streams to amplify engagement of Black, Indigenous, and other artists, innovators, and community builders of color.
Facilitate ongoing regularly scheduled community-wide conversations about racial justice, identity, systemic racism, restorative justice, and more.
Learn and incorporate equity checks in our policies and decision-making to consider their impacts on different racial and ethnic groups.
This is just the beginning of a comprehensive roadmap currently in development. We acknowledge that some of these first steps will be internal and may not be obvious to the world outside Burning Man Project. We are embracing this moment as an opportunity to step up as both an organization and a global, diverse culture. We look forward to the future, and we hope you are along for the ride.
Stay tuned to the Jackrabbit Speaks for further information and ways to get involved. For more perspectives from the community, check out this series on the Burning Man Journal. If you have any feedback or questions, please email diversity@burningman.org.
R.I.D.E. Courses and Learning Opportunities:
Radical Inclusion, Diversity, and Equity  Courses — all available now on Burning Man Hive!
Introduction to Anti-Racism

You will be introduced to the concept of anti-racism through an examination of the history of systemic and structural racism, and through an exploration of the concepts of intersectionality and microaggressions.

 

Impact Versus Intent 101

Learn how to separate intent from impact, regarding microaggressions. This course will also connect various topics to some of the Ten Principles, so we may also understand how this work is directly related to and informed by our community values.

Representation

 

Explore the impact of representation relative to inclusion, bias, and racism. We will unpack how representation plays out in context to Burning Man from the media through individual feeds and how clusters manifest on social media platforms. 

Burner Fragility

 

A comprehensive opportunity to explore the intersection of "default world" fragility based on privilege and how it plays out in the desert. And better yet how we can become more resilient.

Cultural Humility

 

Learn what cultural humility is and how it applies to Burning Man and the experience as Burners move between camps, art cars, and art together on the playa. Hone skills and begin to develop a vocabulary of cultural awareness that avoids appropriation and characterization of cultures not your own. 
Ways to get involved: YOU can participate in ongoing conversation and knowledge-sharing. 
To learn, join R.I.D.E. Topic on Hive.
To collaborate, join 2021 R.I.D.E. Labs on Hive.
Other Updates about Our Diversity, Equity, and Inclusion Work:
How to Volunteer and Contact Us
Want to volunteer to help further Burning Man Projects's R.I.D.E. work? Please fill out this form and help us learn a little about your interests and skills. We're always looking for more Burners to support this important work.
Have a question or suggestion for us about this work? Email diversity@burningman.org
_______________________________________________________
REFERENCE MATERIALS
DATA
Black Rock City Census
The Census is a collaborative research project that started in 2002. Although the Black Rock City (BRC) Census project is technically a survey and not a literal census (where data is collected from every member of a population), our methodology allows us to report on the entire population of Black Rock City (BRC), not just on the individuals who participate actively in our data collection efforts. The results in this report are the most reliable estimates we have of the Black Rock City population.
Black Rock City Census Results 2013-2019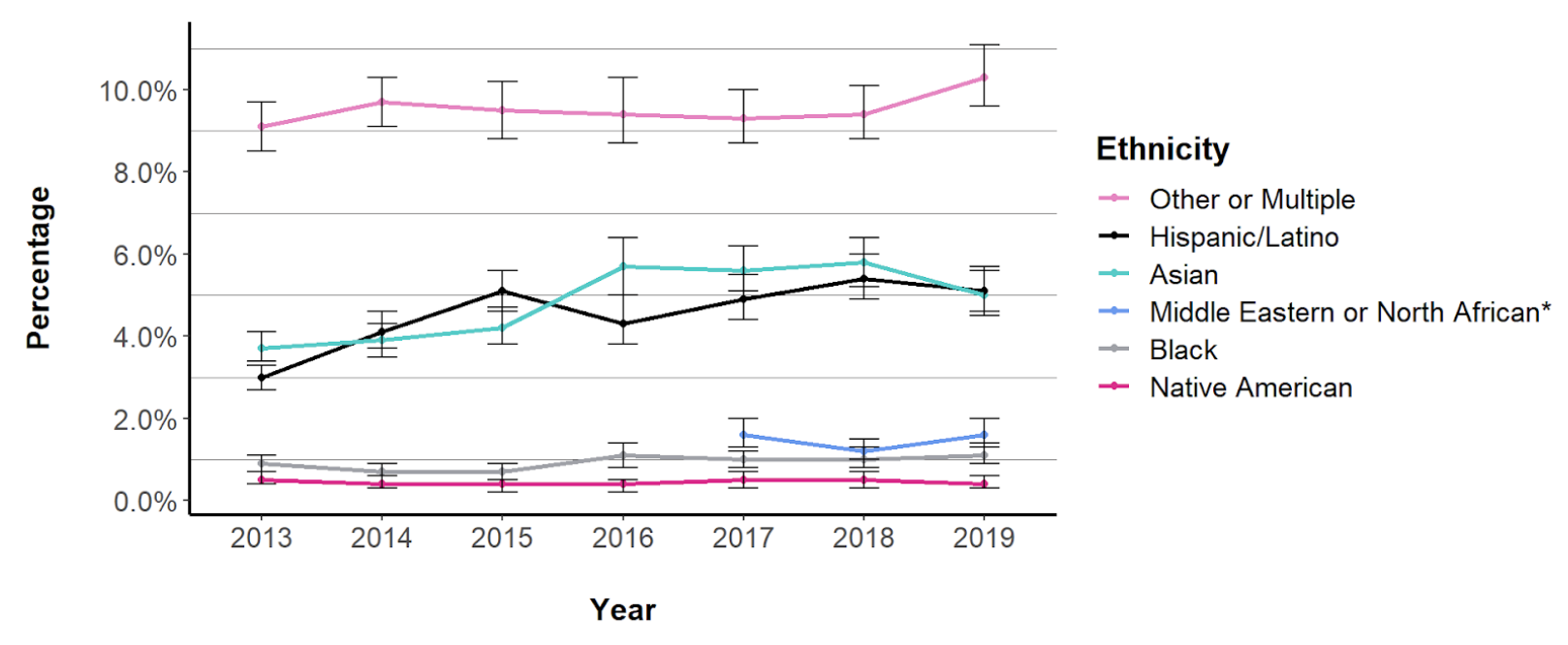 Staff Data
As of October 2020, Burning Man Project had 140 active employees. 64 identify as male and 73 identify as female. 111 (79%) of active employees White; 3 (2%) are Black or African American; 9 (6%) are Hispanic or Latino; 5 (4%) are Asian; and 6 (4%) are two or more races, and 6 (4%) declined to state.
NOTE: (*) Just two genders, male and female, are able to be selected from in our HRI system and in alignment with EEO instruction.  We recognize that many of our staff identifies much more richly than either/or. (**) We recognize that this word is a troubled social construct and "ethnicity" may be better served for this analysis.
_______________________________________________________
R.I.D.E. Conversations
Diversity & Radical Inclusion Blog Series
This long-form series is designed to spark conversation about diversity, Radical Inclusion, and differences in the global Burning Man community. Topics include: where the lines are for cultural appropriation of art, music, and fashion, is "Why aren't there more people of color at Burning Man?" the question we should be asking, how far the 10 Principles stretch beyond the playa, and what being a year-round, worldwide culture means for the inclusiveness and diversity of Burning Man.
In October of 2019, author Yodassa Williams hosted a four-day writing retreat for BIPOC women and non-binary writers at Fly Ranch. Over the course of four days, 34 writers gathered to connect with the land and participate in creative workshops. Read about their experiences and watch video interviews here.

Working with Indigenous Communities
Amplify Your Voice: Submit a Story
We want to amplify voices from our diverse global community and share your stories! Tell us how you are staying connected during quarantine or engaging in the fight for racial justice.

SUBMIT YOUR STORY HERE
to be considered for publication on a variety of Burning Man platforms.
Videos
On October 5, 2020, Black Rock City's Leadership came together to listen to Burners who identify as Black, Indigenous, and People of Color (BIPOC) about their experiences in Black Rock City — the good, the bad, and everything in between.
Podcasts
BMIR 2020 Burn Week Series. Inspired by the BLM movement, yet not contained by it, BMIR curated 72 hours of programming over Labor Day weekend which focused on the pressing issues at hand in our world. From Black Lives Matter to LGBTQ civil liberties to the plight (and future) of the Indigenous peoples of this land, BMIR utilized its trusted medium to give a voice to those that need to be amplified at this paramount intersection of space and time.
The Intersection is a podcast produced by KALW and its third season airing in 2020 focuses on Burning Man. Two episodes cover topics related to diversity in Black Rock City including Episode 9, "Black Lives Matter meets Black Rock City," and Episode 8, "PRESENT meets PAST."
_______________________________________________________
External Links
Black Burner Project is a multicultural movement driving inclusivity at Burning Man, travel, self exploration and radical expression through imagery and personal stories established by Erin Douglas.

Project Radical Inclusion is dedicated to radically including more cultural diversity at Black Rock City. It was established as a camp-driven program in 2015 at Camp Que Viva by the late Laura Diamond who was dedicated to seeing more socioeconomic diversity at Burning Man.

Got questions?
Have something you'd like to see reflected on our Diversity, Equity, and Inclusion pages? Email diversity@burningman.org
_______________________________________________________
CCover image of "Paradisium" by Dave Keane & Folly Builders and "Smile High Club" mutant vehicle by Greg Keegstra (International Terminal G), 2022 (Photo by Jamen Percy)