Burning Man Project greatly values the Global Art Grants program. However, with the dynamic nature of the current times, we postponed this program in 2020. We are currently assessing the future of the program and will be giving an update on its future after the Black Rock City event in 2023. In the meantime, please feel free to email globalartgrants@burningman.org.
We have created a new email list where RFPs and other opportunities for artists are shared. To join that list, please email civicarts@burningman.org.
Mission Statement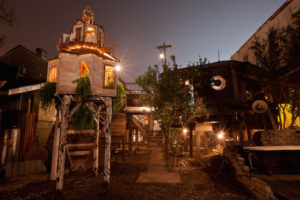 This program funds highly interactive, community-driven works of art that prioritize community involvement in their development, execution and display. We fund art that is accessible to the public, civic in scope and prompts the viewer to act. We like art that can be experienced in more ways than visually – art that is touched, heard or experienced as well as viewed. We prioritize funding art that involves the audience in its conception, creation and presentation. This program's impact is driven by a willingness to take risks and be the first to give a grant to a project or to work with artists and projects that other funders might avoid, as well as a focus on community-driven processes that have effects far beyond the artwork itself.
About Burning Man Global Art Grants
Burning Man has a long and rich history of granting seed money to new and emerging artists around the world. To date, we've granted over $950,000 to help fund 202 projects in 34 U.S. states and 34 countries.
As a nonprofit, part of the mission of Burning Man Project is to facilitate and extend the culture of Burning Man into the larger world, and one way we achieve this is by providing a spark of funding for artists to bring interactive, community-driven creations to locations all over the globe.
Global Art Grants support artists and makers who create art outside of the annual Burning Man event in the desert because, as Caveat Magister so nicely put it, "Burning Man isn't a 'place you put art' – but a 'context in which art is created.'" It really is true you don't have to have been to Black Rock City to be a Burner, and the artworks, art spaces and events created with the support of the Global Art Grant Program are a great example of this.
Global Art Grants Frequently Asked Questions
Q. Will this grant fund art destined for Black Rock City?
A. No, this grant program DOES NOT fund any work for the annual Burning Man event in Black Rock City, NV. A separate LOI is needed for requesting an honorarium for an artwork at Black Rock City. More information about the BRC Honoraria program is available here. While we have given grants to projects that have also appeared in Black Rock City, in these rare cases the Global Art Grant funds were used for off-playa display of interactive artworks only.
Q. Will this grant fund art destined solely for a Burning Man Regional event?
A. No, this grant program does not fund projects destined solely for a Regional event. One of the core goals of the Global Art Grant program is to move art into public spaces, where everyone has access to view the artwork free of charge. We are unable to fund projects that do not fit this criteria.
Q. What types of projects does the Global Art Grant Program fund?
A. We support projects that envision creative ways to increase interactivity and community engagement. We look for projects that not only allow audiences to participate with the final product, but ones in which the community itself drives the conception and creation of the project. We fund projects by artists and makers who have brilliant, perhaps even wacky, ideas who have yet to find anyone else willing to take a chance on them.

Q. What are your criteria for awarding grants?
A. Please review our funding criteria here.
Q. How many grants are awarded?
A. We typically fund around 15-20 projects a year and receive as many as 300 Letters of Intent (LOI).
Q. How much money should I ask for?
A. Our grants range between $500 and $10,000, and we most commonly award between $3000 and $6000. Many of our grantees receive funding from other sources, aside from this grant. Applying for partial funding or a matching grant to funds you've received from other sources is encouraged. While we typically fund only a portion of a project, we do occasionally fund 100% of a project's budget.

Q. What should I expect if I'm awarded a grant?
A. The payment schedule for each grant is specific to the project and based on the timeline submitted in the application. Burning Man is committed to working with each artist and/or artist group to arrive at a schedule that best suits the needs of the artist(s) and the project. Usually, grants are awarded in two or three payments over the course of approximately a year, with the first payment sent on the signing of a grant agreement and each subsequent payment being contingent on a report of the project's progress.

Q. Do I, or my organization, need to have a fiscal agent or fiscal sponsor?
A. Because the Burning Man Project is a 501(c)(3) public charity itself, neither individuals nor organizations need a fiscal sponsor to receive this grant.

Q. What is fiscal sponsorship?
A. Fiscal sponsorship is an activity by which a public charity facilitates tax-deductible donations to a project by providing financial and some programmatic oversight of projects that serve a public benefit but do not have their own non-profit status. This allows participating artists to receive tax-deductible contributions and potentially open up other sources of funding, hopefully easing the burden of fundraising.
For more information on fiscal sponsorship, visit the National Network of Fiscal Sponsors and the Fiscal Sponsorship Directory.
Q. Do awardees have to pay taxes on Global Art Grants?
A. Grant awards such as this are often considered taxable income to the recipient, at least in any amount in excess of the project's costs. We will send both you and the IRS a form 1099 documenting the grant payments. We cannot offer any tax advice or information. Please consult a tax professional if you have any tax questions.