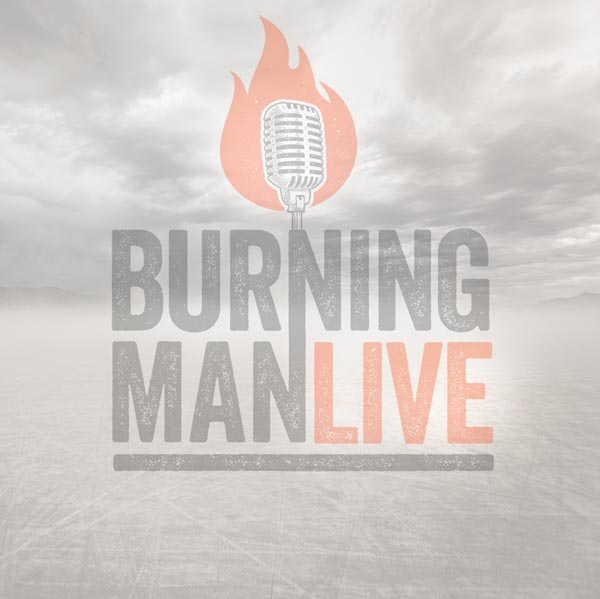 Burning Man Live |
Episode 22
| 10|28|2020
Studying Subversive Creativity and Gratitude
Guests:
What is it like to walk around Black Rock City as a staff member and an academic in participant-observer mode? These tales are of BRC at the turn of the century, and the study of ineffable experiences, ending with old school stories of the organic formation of BRC's support services, and a healthy respect for law enforcement.
Andie and Logan talk with Sheila Hoover, the Associate Dean of Libraries at Texas Tech University, and Duane Hoover, Professor of Practice, specializing in negotiation and organizational behavior. At BRC, Duane (Big Bear on the radio) ran the Black Rock Rangers and the Law Enforcement Agency Liaison Team for 15 years.
Sheila and Duane co-authored several research projects on Burning Man through a lens of organizational development, cultural principles, and values such as reciprocity, intrinsic reward, and "radical inclusion of self."
BONUS: Hear a Texan recite a bit of Shakespeare!